Jason Gauruder, LAc
Jason holds a Masters of Acupuncture & Oriental Medicine and is licensed to practice Acupuncture in the State of Michigan. He is board certified by the NCCAOM in all areas of acupuncture and herbal medicine.
​A Michigan native and graduate of Michigan State University he pursued Chinese medicine after completing his theses on its integration into the Japanese healthcare system and its effect on the early history of the western United States. He is a graduate of the top Chinese Medicine school in the country, the Oregon College of Oriental Medicine, where he worked at several clinics throughout Portland, OR before traveling to work abroad. Jason returned to Michigan in 2015 to work with Henry Ford & Beaumont Integrative Medicine. After completing a career goal of over 10,000 patient visits he became disheartened that these environments were not  conducive to patient care. Having so much clinical experience in a variety of medical conditions he decided to pursue his dream of opening his own clinic that could utilize all the best that Chinese Medicine has to offer. Garuda Health opened in 2018.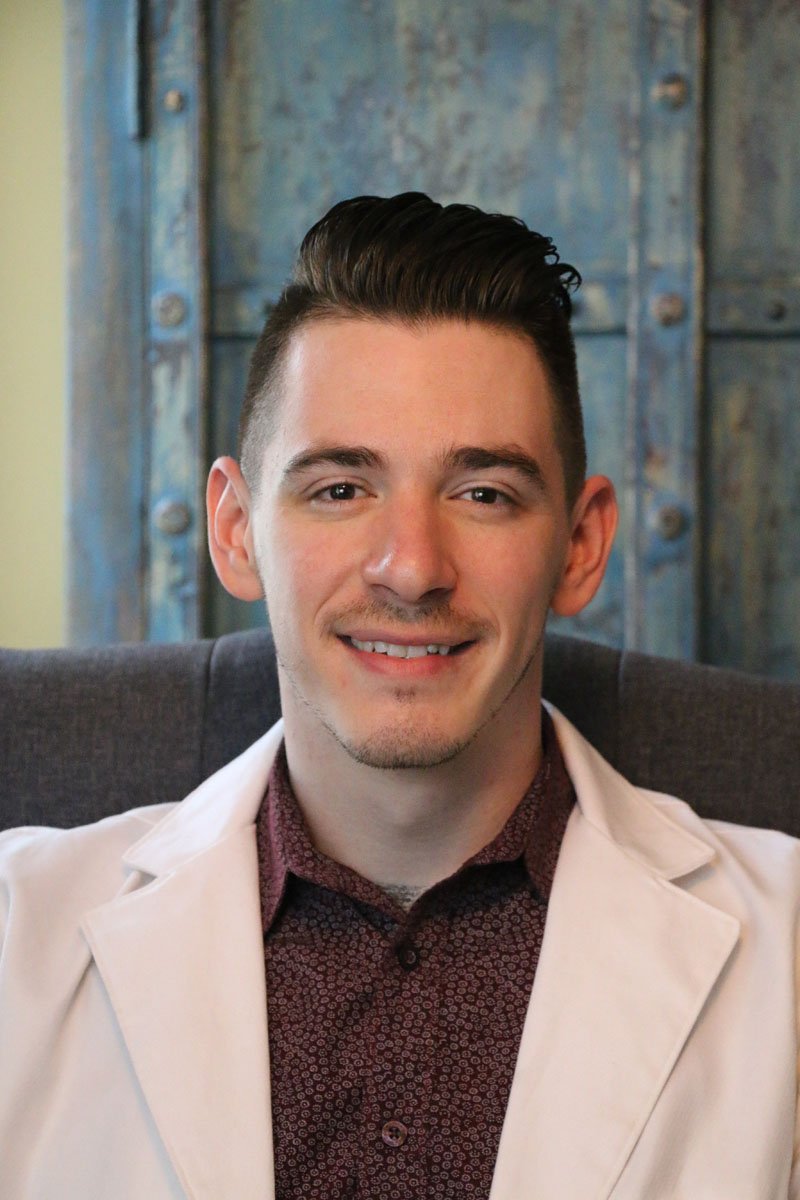 Jason has lived and traveled in both China and Japan to see first hand how Chinese medicine is practiced and a central part of healthcare in these countries. He maintains spoken and literate proficiency in both languages and has a love for Chinese characters.
Upon finishing a residency at the NanJing University of Traditional Chinese Medicine's hospitals in Nanjing, China, Jason volunteered in rural Nepal with the Acupuncture Relief Project. In 3 months he completed over 1,000 patient visits in a free primary care clinic for many Nepali who had never received healthcare before. Daily, he treated many types of pain, high blood pressure, and became uniquely familiar with treating parasitic infections with required pharmaceuticals.
Jason completed his residencies by working at the largest and most successful acupuncture clinic in the US in order to master the most effective needle techniques and utilize pulse diagnosis in accurately diagnosing and treating his patients.His goal is to make Garuda Health the renowned medical clinic in the state that everyone will want to refer their friends and family to.
Over 10,000 patient visits caring for a variety of different complaints, with a high success rate.
Charles Reddie,
Executive Manager
Charles is an area native, having spent his K-8 years at Our Lady Queen of Martyrs and graduating from Shrine Catholic High. He then went on to obtain a Bachelors of Science in Psychology from Michigan State University. After graduating he involved himself with the reshaping of  Detroit as an executive assistant at Quicken and continued to work in real estate for the past few years. Wanting a more personal role in helping others he decided to help create Garuda Health.
Charles may not be an herbalist, but has a gift for landscaping and caring for plants. He loves being active outdoors,  and working on home improvement projects indoors. No matter what he's working on he feels the day is a success if it ends with a slow flow.